#Health outweighs wealth#
MADE FOR DAD!!! Engraved Dad on the front, and Love You Dad on the back of the bracelet. Great for Fathers Day, Birthdays, Classic stainless wristband with well constructed, unique looking suitable for all occasions, work, holiday, prom etc.
EXTRA STRONG high powered 3500 Gauss Magnets helping to relieve the symptoms of arthritis and carpal tunnel. These are the strongest magnets available, much stronger then any other magnetic products on the market!
​Are you experiencing any of the following issues?
Joint Pain, carpal tunnel, tennis elbow, tendonitis, repetitive strain injury (RSI)
Pain and inflammation in the knees, shoulders, arms, wrist or hands.
Poor circulation associated with diabetes; cold hands and feet.
Difficulty sleeping, anxiety, migraine headaches, fatigue, or stress
   Helps Your Body To Help Itself!
Magnetic therapy has been used for years to help reduce inflammation, alleviate pain, and improve blood circulation.
It is also used to reduce stress & anxiety, improve sleep, and enhance overall well being.
Please note:
Do not use magnetic therapy if you have a pacemaker, defibrillator, or any other implanted electro-medical device, or if you are pregnant
-MATERIAL & PRODUCTION-
Size: 8.27″(21cm) adjusting tool (FREE) allows you resize the comfortable the length at home it takes just a few minutes!
Package: 1 x Bracelet
Material: Stainless Steel
Weight: about 85g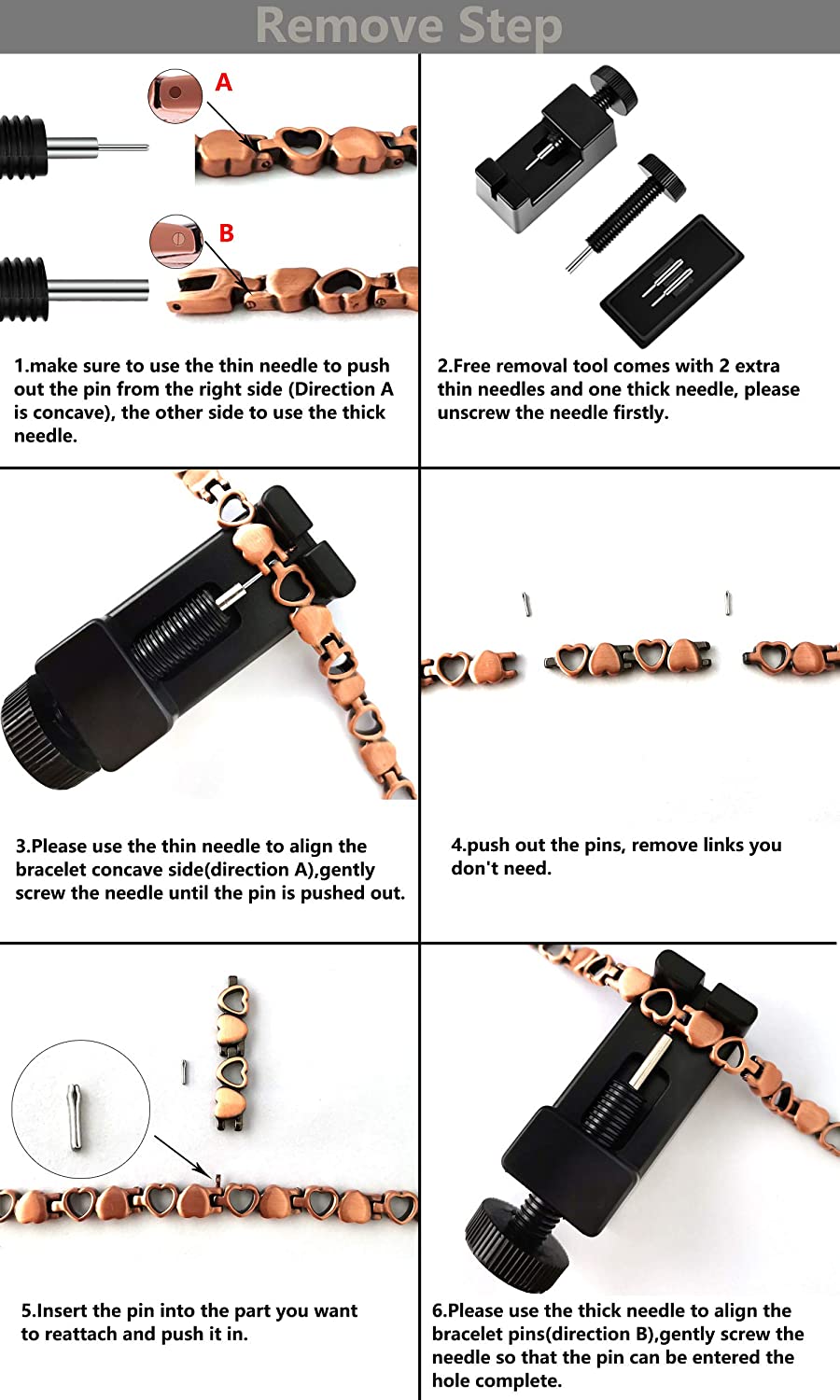 -About Viennais-
Viennais was founded in 1996,a top 5 Jewelry Brand in Hongkong with the distinctive jewelry design that in 10 years has made the exception journey from Hongkong to world-leading international jewelry company.ourcustomstory is relentless in efforts of becoming an iconic brand. We have the rich experience in Making the creative jewelry for our customers.



-SHIPPING, RETURNS & SERVICE-
Free Delivery for all products. Processing Time : 1-5 Working Days.Estimated Arrival : 7-20 Working Days.We have a 30-day return policy. For more details see Shipping & Returns. Any questions or helps, pls email service@ourcustomstory.comor message us.